Do you know what one of the best parts of dance is?
GETTING TO SHARE IT WITH OTHERS
Hundreds of people are able to take advantage of Ballet 5:8's community outreach performances and programming each year in schools and churches, at outdoor events, in libraries and community centers, and anywhere else there is room to dance. Our partnerships with community organizations and nonprofits allow us to bring professional quality dance and "real live" ballerinas down to earth and into places where everyone has access, regardless of cultural and socioeconomic backgrounds.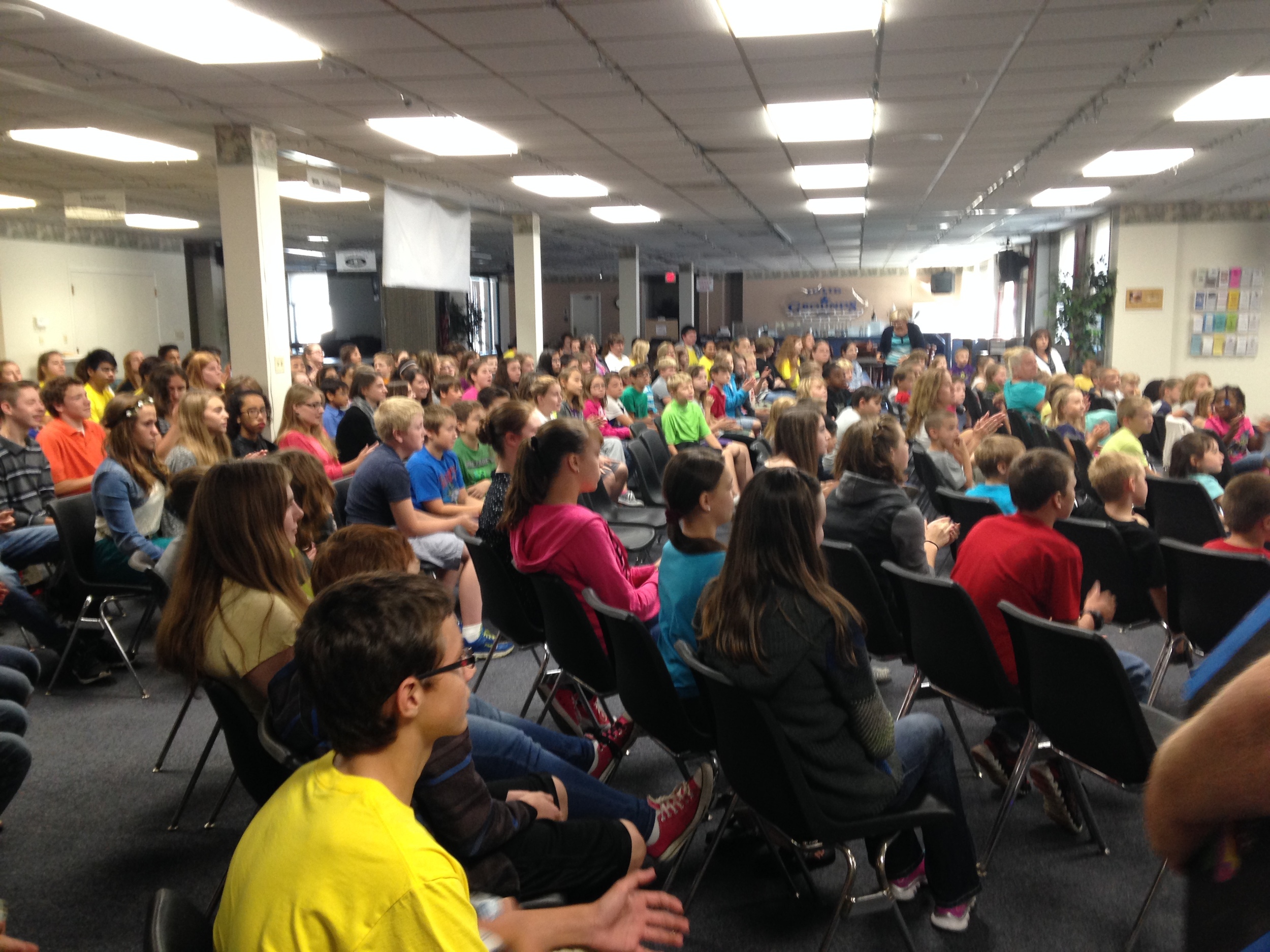 Ballet 5:8's community outreach work is ongoing and includes new partnerships each year. So far, community outreach performances and workshops have been made possible through collaborations with the Chicago Park District, the Harold Washington Library, Audience Architects, Chicago Public Schools, Voice of the City, Everybody Dance Now!, and a variety of schools and churches that have hosted outreaches.
Ballet 5:8 also keeps its regular season performance tickets low-cost, under $30, to assist with public accessibility, and donates over 200 performance tickets each year to nonprofit organizations and individuals in need. At Ballet 5:8's dance education arm, Ballet 5:8 School of the Arts, financial aid and other scholarship students receive over $20,000 worth of aid over the course of each school year.
Finally, the content of Ballet 5:8's work is highly communicative, with an emphasis on honesty and relevancy to our audiences - no prior experience with dance is needed to understand and enjoy performances! Our emphasis on combining athleticism and communication brings our performances out of the abstract and into the hearts and minds of everyday audience members, who often marvel at how well they can relate to our performances. Our work ultimately allows audience members to see themselves, captivating them and filling them with a sense of wonder and possibility.